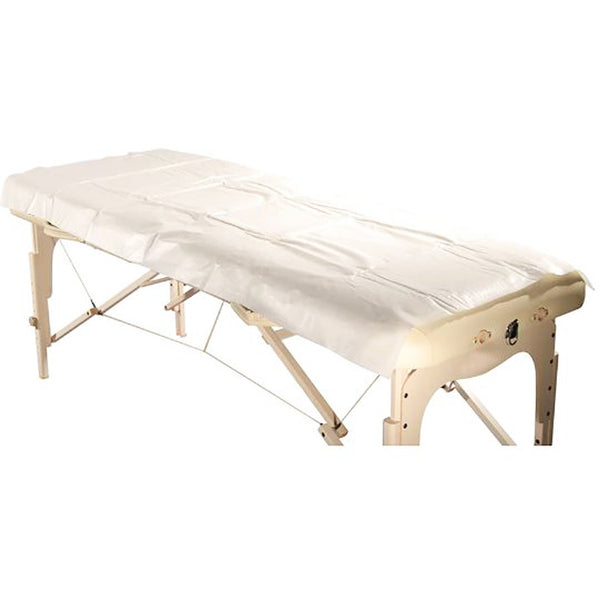 Disposable Waterproof Bed Sheet 10's
Universal size fits most portable and stationary tables - 180cmLength x 80cm Width Has a thin poly backing to protect tables from moisture, oil, and sweat Dispose after each client 10 pcs in a pack
Login to view price.
Universal size fits most portable and stationary tables - 180cmLength x 80cm Width
Has a thin poly backing to protect tables from moisture, oil, and sweat
Dispose after each client
10 pcs in a pack
Delivery & Courier
Please see Delivery & Shipping on Main Menu for various options.
Returns Policy
If a replacement or credit is required due to product not to the liking of the recipient or not as expected the purchaser shall be liable for any return shipping and other charges that might arise. Returns are not accepted due to a change of mind, so please choose carefully. Exchanges will not be permitted. Goods (in original packaging and unused) must be returned within 7 days from purchase and a 10% handling fee will be charged.
Due to the nature of our products we can't accept any opened or used products for returns.Please note that we don't accept returns nail varnish, bulbs, electrodes, gels or tweezers. These need to be checked / viewed on receipt and returned with driver. No money will be refunded – your "account" will be credited and it may be deducted from your next order.